Be a Health Coach Hero For Businesses
LEVERAGE YOUR TRAINING WITH JOURNEY 2 HEALTH
Coaching program Trusted by
Help Companies Conquer Their Healthcare Costs and Chronic Disease
Ambassador Training Process
Our three step plan guides you through the entire J2H Ambassador process. You can grow your health coaching business by using the Journey 2 Health platform and start selling your services to companies, not just individuals.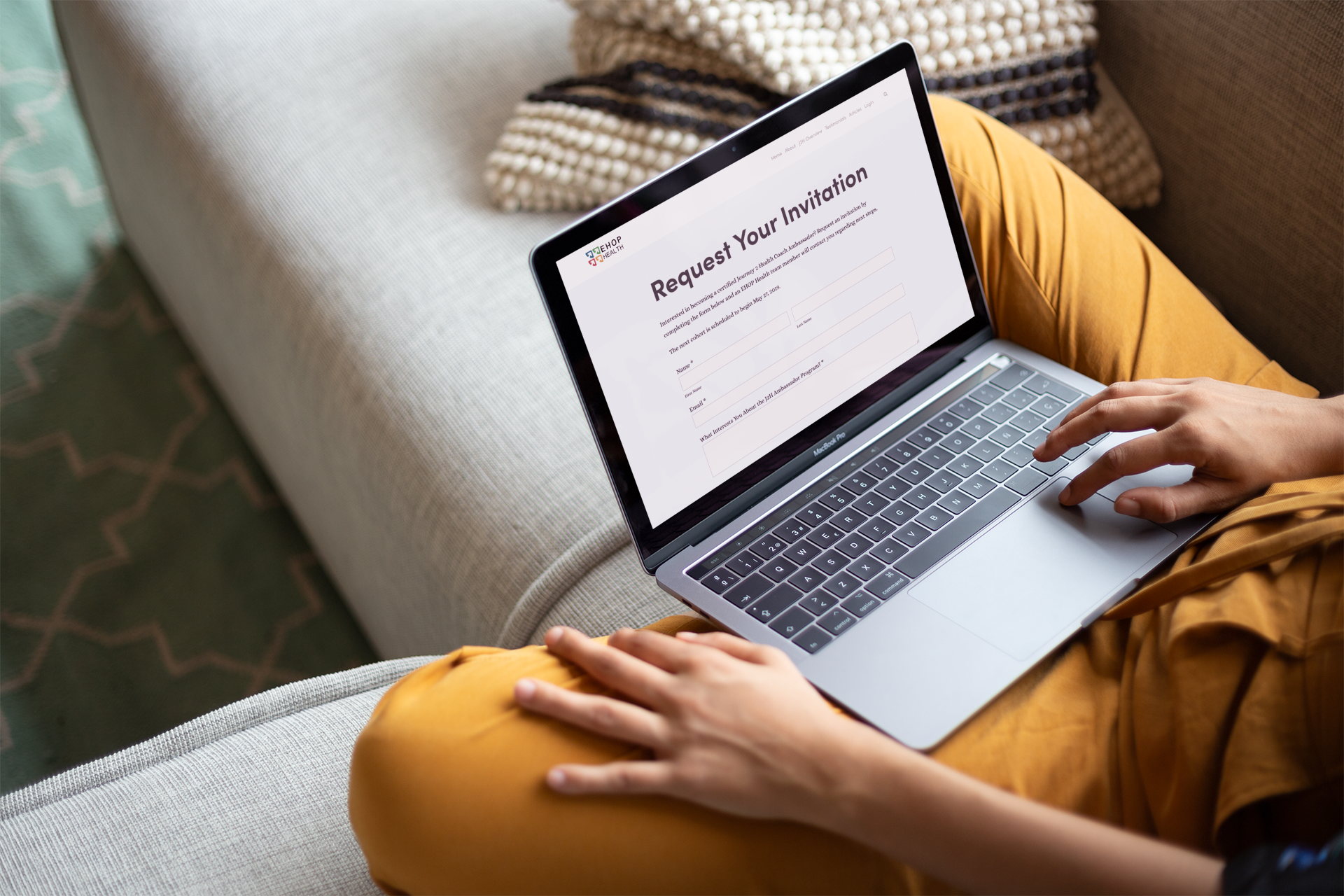 For trained health coaches, you can apply for an invitation to join our next ambassador training program. The EHOP Health team will review your qualifications to ensure there is a mutual fit.
You can complete the online ambassador training in just 1 month. Experience the platform as a user with 3 lessons per week with lessons around implementation best practices and coaching tips from our experienced Journey 2 Health coaches. Enjoy the fireworks each time you complete a lesson!
3. Market to Small Businesses
You will be equipped to begin selling a complete corporate coaching program to small and mid-sized companies. With the J2H platform you can confidently offer a science-driven online curriculum for all employees and your personal health coaching services for those ready to make a change in their lifestyles.
J2H AMBASSADOR Program BENEFITS
Receive the Support You Need to Succeed
Web & Mobile APP Tools FOR cLIENT Engagement
Offer a proven coaching program that reverses chronic disease. The Journey 2 Health platform includes a 12-month online curriculum for employees to learn how to Eat Well, Move Well, and Live Well available on a web and mobile app. Additional features on the J2H Platform for users include:
Daily check-in

Food Diary

Activity Tracker with Fitbit Integration

Secure Coach-Client Messaging

Assessment Surveys and Biometric Result Dashboard
Fast & Efficient online tRAINING
Request an invitation to our 1-month online training program to become an approved J2H Coach Ambassador. You will gain access to the J2H app to begin your training course. You can then start selling and implementing the Journey 2 Health coaching program to begin helping businesses reduce their healthcare costs and chronic disease.
aCCESS TO pHYSICIAN vIDEOS
Provide the Secrets 2 Health presentation video to your clients. This exclusive 1-hour presentation is recorded in both English and Spanish by the EHOP Health co-founders, Drs. Joe Jenkins and B.J. Lawson. This is a great way to begin your client engagement, providing immediate value and getting your client about their personal health journey.
sales & marketing training
EHOP Health provides J2H Ambassadors with marketing collateral including infographics and proposal templates to assist in the sales process. Monthly webinars are provided for ongoing training for ambassadors as well. We can even join sales calls or meetings when appropriate.
REVENUE SHARE & BILLING SUPPORT
J2H Coach Ambassadors are generously rewarded for selling and implementing the Journey 2 Health program. Ambassadors receive full backend and billing support from EHOP Health. As a health coach your focus can remain on coaching and the client relationship and not worrying about the administrative tasks.
Investment Level
In 2019 we are offering the Journey 2 Health Coach Ambassador program to a select group of approved coaches for a one time payment of $499. Interested in requesting an invitation for our next cohort?
Request Your Invitation
Interested in becoming a certified Journey 2 Health Coach Ambassador? Request an invitation by completing the form below and an EHOP Health team member will contact you regarding next steps.
The next cohort is scheduled to begin on October 14, 2019.